Welcome to Distance Education at Fullerton College!
The mission of Distance Education is to support accessible, equitable, innovative, and student-centered instruction in a variety of modalities.
Four Ways to Access Canvas
Go directly to the secure login page at: fullcoll.instructure.com

Use your MyGateway username and password to login.
You will then be directed to your Canvas dashboard

Download the mobile app

Find the Canvas link on the Fullerton College website on the homepage.
Inside MyGateway, in the student tab,

Click on Student in the left-hand sidebar
Scroll down and find the Canvas symbol or the Canvas @ Fullerton College hyperlink in the Distance Education section of the page.
If you need to reset your MyGateway password, do it only once and wait for the system to sync up which can take up to an hour. If you reset it multiple times, the system will get gridlocked. For help with MyGateway, call the District Information Services Help Desk: 714-808-4849.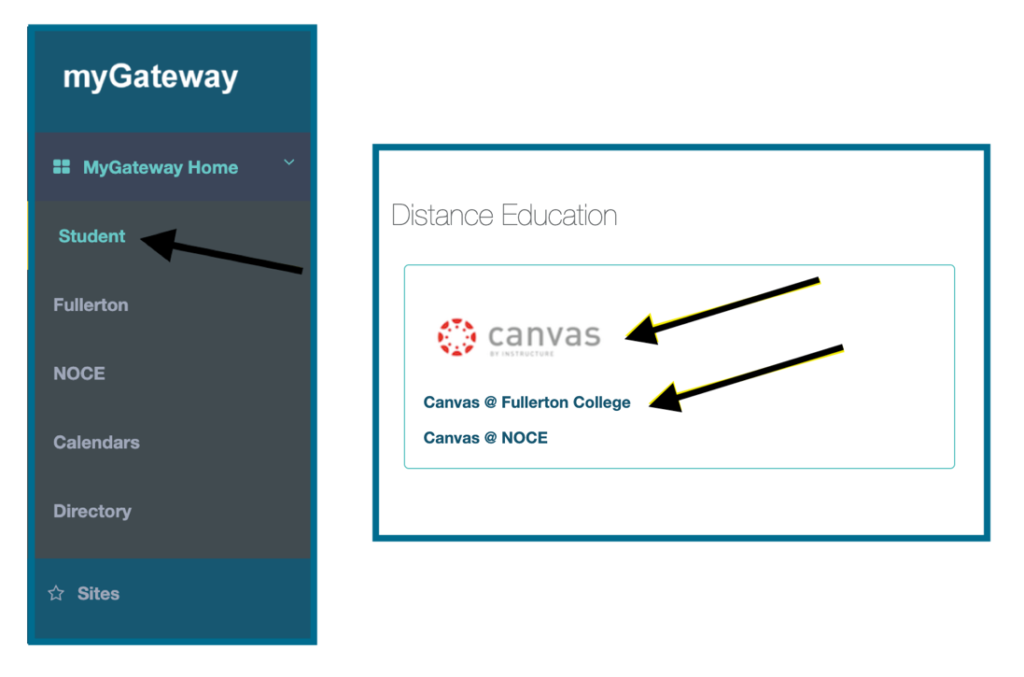 Canvas Support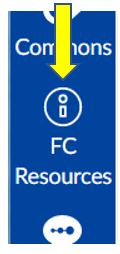 Canvas Chat: Live chat with Canvas Support.  Find the link in the FC Resources Menu in Canvas
Canvas 24/7 Support Line: 1-844-600-4948
Report a Problem with Canvas: Find the link in the FC Resources Menu in Canvas. File a ticket for a personal response from the Canvas support team.
For help with Canvas, call 844-600-4948. Or, find the link to Report a Problem in the FC Resources Menu.
For help with missing classes in Canvas or a missing Canvas account, please use the Canvas Help Form.
This video gives great advice on how to succeed in your online class:
As cited in BP5500,  "A student who violates the standards of student conduct shall be subject to disciplinary action including, but not limited to, the removal, suspension or expulsion of the student." You are in violation of the  Standards of Student Conduct and Discipline Policy  any time you allow someone else to log in and/or complete your coursework on your behalf.