ConferZoom Instructions
CCC ConferZoom, embedded in the FC Canvas system, is a video conferencing tool provided by the CCC system.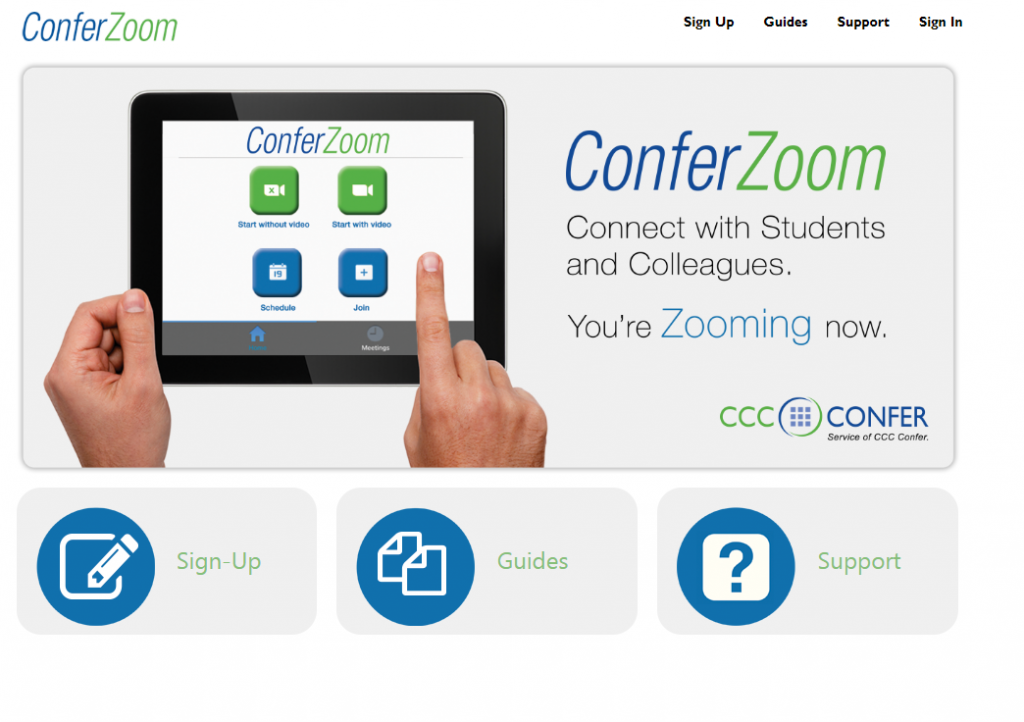 SIGN UP FOR AN ACCOUNT
Go to https://www.cccconfer.org/
1. Click the Sign Up button and follow the screen prompts.
2. Within minutes after signing up, you will receive an email to complete the account activation process.
3. Your ConferZoom account is ready to use!