Students, want to make sure you are ready for online learning? These online readiness modules will make sure you are ready.
Modules 1, and 3-9 have a badge available. Module 2 will give you detailed results about your online readiness.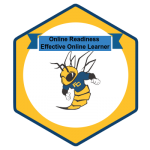 Module 1 Becoming an Effective Online Learner (All Students)
learn how to organize your space, your course materials and yourself
learn tips and tricks for time management
learn the importance of setting up a schedule that works for you
learn the perils of procrastination
learn how to communicate effectively online (asychronously and synchronously)
learn the difference between reading print and online texts
learn strategies to stay focused when reading (and studying) online
Module 2– Identifying Strengths and Weaknesses (New Students take SmarterMeasure) 
SmarterMeasure Sub-tests
Life Factors (Time, Place, Reason, Resources, Skills)
Individual Attributes (Academic Attributes, Help Seeking, Persistence, Procrastination, Time Management, Locus of Control)
Learning Styles (Solitary, Logical, Social, Verbal, Aural, Visual, Physical)
Online Reading Rate and Recall
Technical Competency (Computer and Internet Competency)
Technical Knowledge (Technology Usage, Technology in your Life, Technology Vocabulary)
Typing Speed and Accuracy
Module 3 – Introduction to Online Learning (New Students)
learn the differences between online and classroom instruction
learn myths and realities of online learning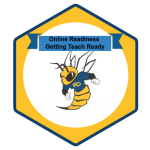 Module 4 – Getting Tech Ready (New Students)
learn the hardware and software requirements of most online courses
learn the value of a fast Internet connection
learn how to locate and download the free plug-ins your course may require
learn the basics of email
learn how to obtain tech support if you need it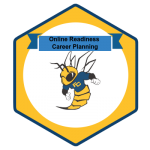 Module 5 – Career Planning (All Students)
learn the basic components of making a career decision
learn how college majors and career are related to one another
learn how occupational information is organized
learn how career counselors can help you make decisions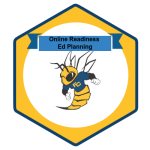 Module 6 – Educational Planning (All Students)
learn the importance of making a preliminary and then a comprehensive educational plan
learn how effective education plans are driven by college major and transfer school requirements
learn how to figure out if your course selection prepares you to complete your community college requirements as well as prepare you to finish your transfer college major in a timely fashion
learn how to prepare so you get the most out of your meetings with your academic adviser/counselor
Module 7 – Instructional Support (All Students)
learn student success basics: time on task, scheduling study time, and the benefit of studying with others
learn how to access online tutoring and basic skills support
learn how to access online instructional support services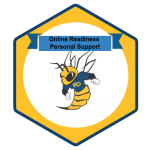 Module 8 – Personal Support (All Students)
learn how personal issues can create barriers to academic success
learn how issues such as test anxiety, relationship issues, substance abuse, and stress can affect college students
learn where and how to find support for these concerns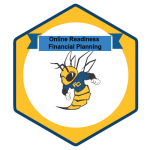 Module 9 Financial Support (All Students)
learn ways of paying for college
learn about managing money while in college
learn financial aid basics
learn how to find online financial aid and financial planning resources
Take the Quest for Online Success
Students, want to take the Quest!
Use the button below to be taken directly to it in Canvas.
Note: this will require you to log in to your FC Canvas account.